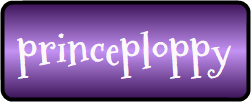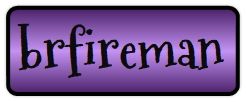 Click Button to send your pic and a little about yourself to be posted here.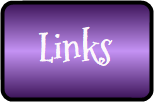 I am earthspirit, aka Sarah-Jane.
"I'm a regular in this wonderful room & have nothing but great things to say about it.
I'm in absolute awe of the caliber of talent who graciously share their craft with us.
The people are kind, friendly & always welcoming, of which I'm grateful, thank you all."
Meet Olivineen
She is new to our room and tells us she "LOVES IT".
She did not have a picture to post here but her favorite flower is the White Orchid!
Hi, I am Blueeyes_2008
My real name is Claudette. I love music and enjoy listening to all the talented musicians and singers in the Musicians Live Room ... It is always up lifting and I've
made some really great friends !!!!
copyright © 2015 - 2019 musiciansliveroom.net
This is samsam45j ... He has been part of the live musician group since 2005. Sam loves live music and we are happy to have him with us!

Meet LadySelene, aka Karen.
She has been an avid fan of the live musicians for many years.
We are so happy to have her with us here in MusiciansLiveRoom.



This is ladyj0112 aka Janice. She is the lovely wife of our admin acidreign1026, Billy. Janice is usually listening under Billy's name but she does frequent the room in her own nic as well. She loves live music and we are delighted to have her with us!
Most every evening we are pleased to welcome lightworker7. He comes in to listen to the wonderful music in Musicians Live Room.
This is miniac1 aka Karen, affectionately known as mini Karen. We are pleased to see her most every night in our room supporting our musicians.
Meet robert_1886, a regular friend of the Musicians Live Room.
Robert is from Texas, USA.
We appreciate his support & friendship.
Amanda aka sunset06 is from the United Kingdom and stays up late many nights to be with us in the room. She not only is a great supporter but also plays guitar and sings. We love you Amanda.
Simi60 has been a long time supporter of the live musicians. She can be found most every night making every musician know how important his or her music really is.

Xx-Cammy-xX, aka Beth has been in the live rooms in Paltalk since the beginning. She is a long time friend and supporter of our room and used to sing and play guitar.
We appreciate her so much.


Meet StarBerryLane. She has been a huge fan of the live musicians for many years. She also attends the jams that Johnny Beach has at his home. We are pleased that she frequents our room.
This is Mike Adams aka LetsGetMikey.
Mike was part of the group back in the beginning. He ran a room called Backstage at the Rainbow Cafe. We welcome Mike back after some time away from Paltalk.